Products
About Us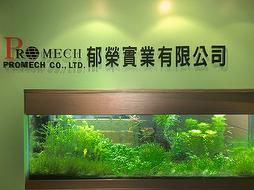 PROMECH IS A LEADING PROFESSIONAL AUTOMOTIVE SPECIALTY TOOLS WITH INDUSTRIAL TOOLS MANUFACTURER AND EXPORT COMPANY IN ASIA.
HAVE BEEN IN THIS AREA FOR MORE THAN 15 YEARS, WE ATTACH OUR KNOWLEDGE TO DEVELOP AND INNOVATE OUR PRODUCTS, TO DEVELOPE THE NEW PRODUCTS WITH BETTER FUNCTION & IMPROVED QUALITY ARE ALWAYS OUR COMPANY'S POLICY.
OUR CONCEPT & COMPANY CULTURE ARE INNOVATING WITH NEW IDEAS TO DEVELOP NEW PRODUCTS, WITH AN EXCELLENT SOURCING AND MANUFACTURING EXPERIENCES, WE ARE CONFIDENT THAT UNDER OUR TECHNICAL KNOWLEDGE WITH R&D EXPERT, CAN DEFINITELY CREATE WIN WIN GOALS FOR OUR CUSTOMERS.
More
New Products